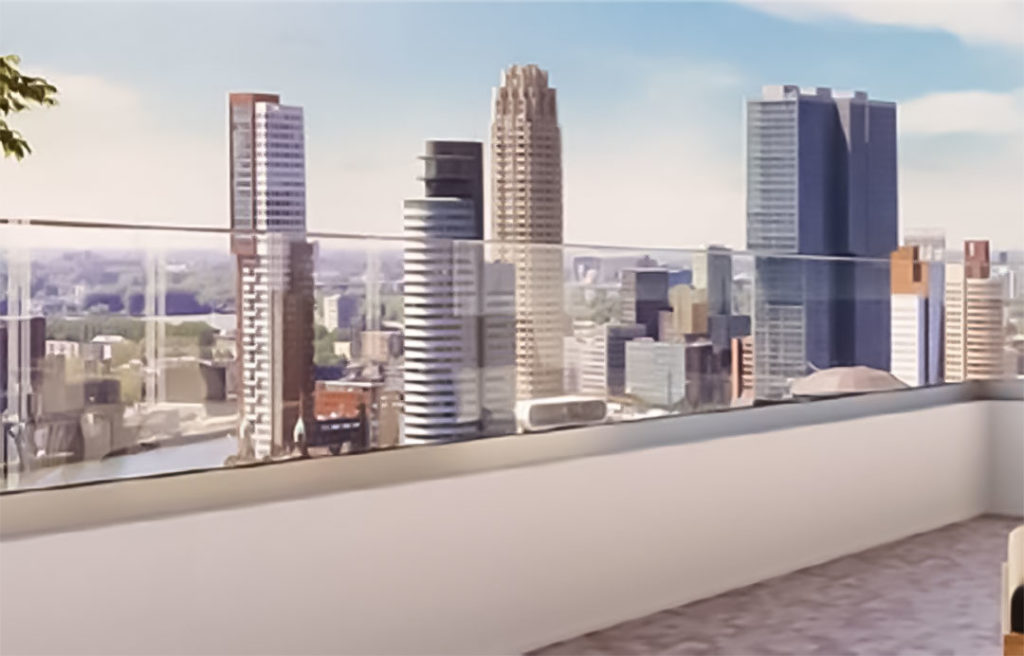 The brand-new Easy Glass Up system combines maximum transparency, proven safety and ease of assembly. Its slimline base shoe, at only 80 mm high, provides an almost invisible mounting for glass infills, giving you unobstructed views.
PERFECT DESIGN
Easy Glass Up glass railing system includes a top-mount base shoe, matching end caps and rubber sets for different glass thicknesses. The base shoe can be custom bent for extra design freedom. Its base profile is crafted in high-grade aluminium, and thanks to the powder coating RAL 9006, there is no need for cladding.
Minimalist: A slimline base shoe that maximizes the view
Straightforward: Quick, easy installation inside the parapet – no scaffolding
required
Safe: Resists linear line loads of up to 1 kN/m with glass 16.76 mm thick
Flexible: Suitable for glass 12 mm to 17.52 mm thick and up to 800 mm high
Individual: Can be finished with a cap rail, u-profile or Edge Protection
profile; also combinable with the LED system Q-lights Linear Light
Q-lights Linear Light
Create atmosphere and increase safety by lighting your balustrade. Q-lights Linear Light consists of long-lasting LED strips for indoor and outdoor use in handrails, caprails or base shoes.